Feeling guilty about buying new clothes for every festival weekend?
Cant find or afford what the perfect outfit for your favourite festival?
Look no further! Introducing ReVibe, a new workshop series in Berlin that will teach you how to create one-of-a-kind party and festival pieces using upcycled materials and your own creativity!
The best part? You'll be doing it with the guidance of Josefina Studio, an upcycling fashion designer based in Berlin, and us :) Projekt Glitter, the sustainable festival brand that's all about eco-friendly and socially responsible partying.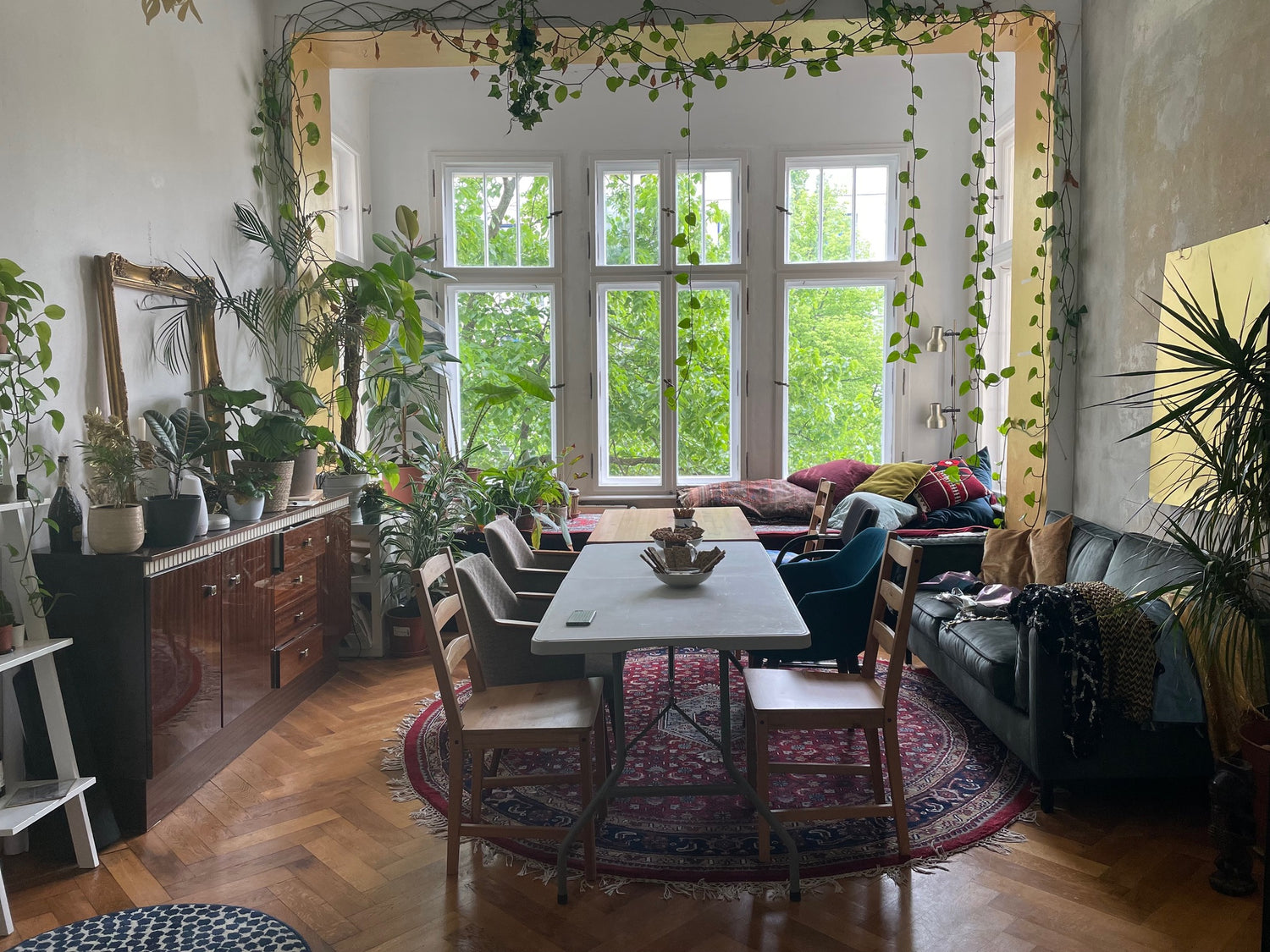 Get Cozy and Creative!
Join us for a delightful afternoon of crafting and creativity at Projekt Glitter's home in Berlin's Schillerkiez, Neukölln. Our small group workshops, limited to a maximum of 8 guests, ensure personalized attention from our expert instructors. With all tools and materials provided, you can fully immerse yourself in the craft.
Workshop fee: EUR 70 (includes tools and supplementary material)
Workshop duration: 3.5 hours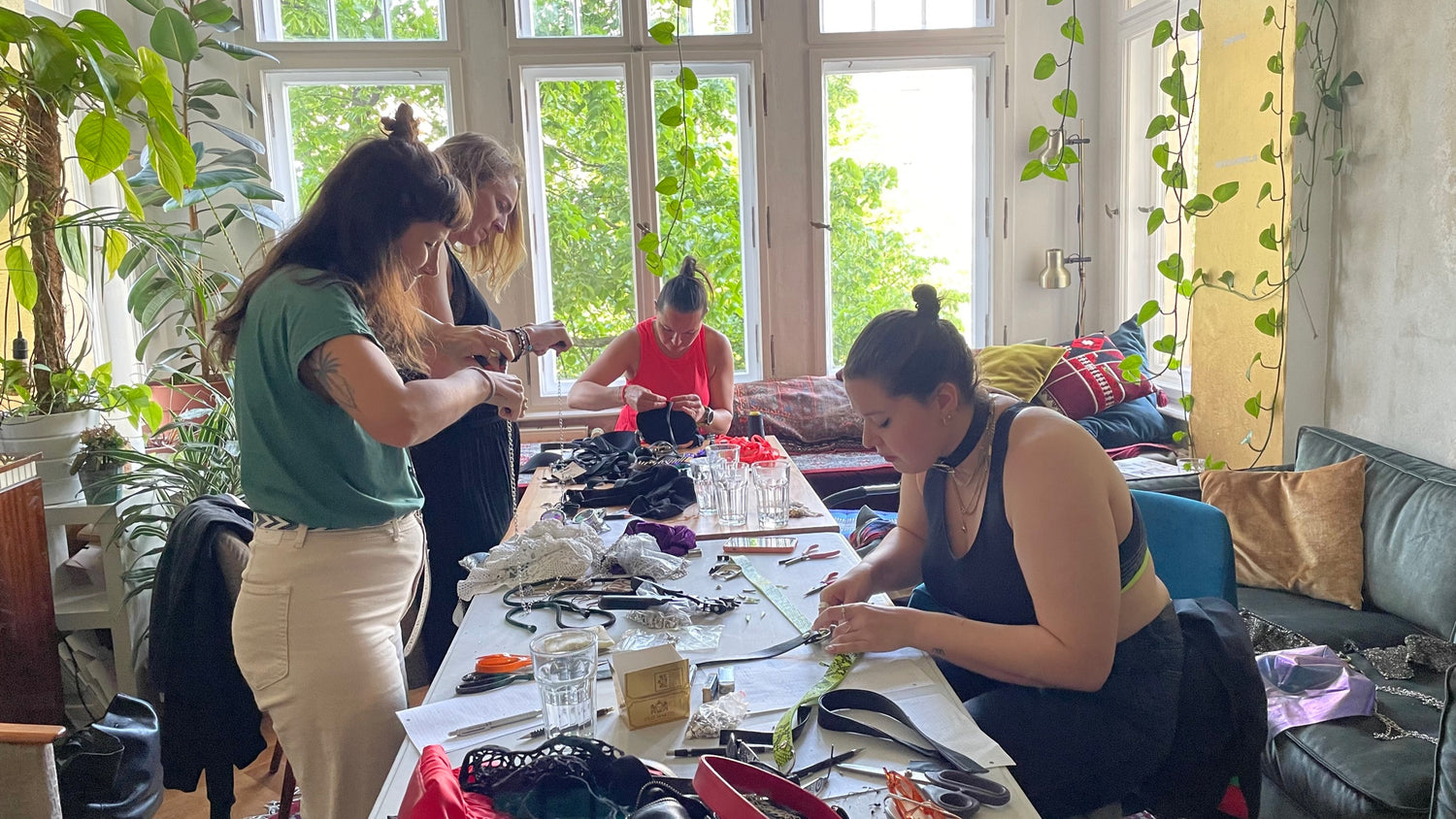 Bring Home Your Own One-of-a-Kind Festival Piece
Discover the potential hidden within everyday items and learn to reimagine their purpose. Our workshop will guide you through the principles and techniques of upcycling, empowering you to breathe new life into old materials. From repurposing garments to transforming household items, you'll develop the skills to transform the ordinary into extraordinary.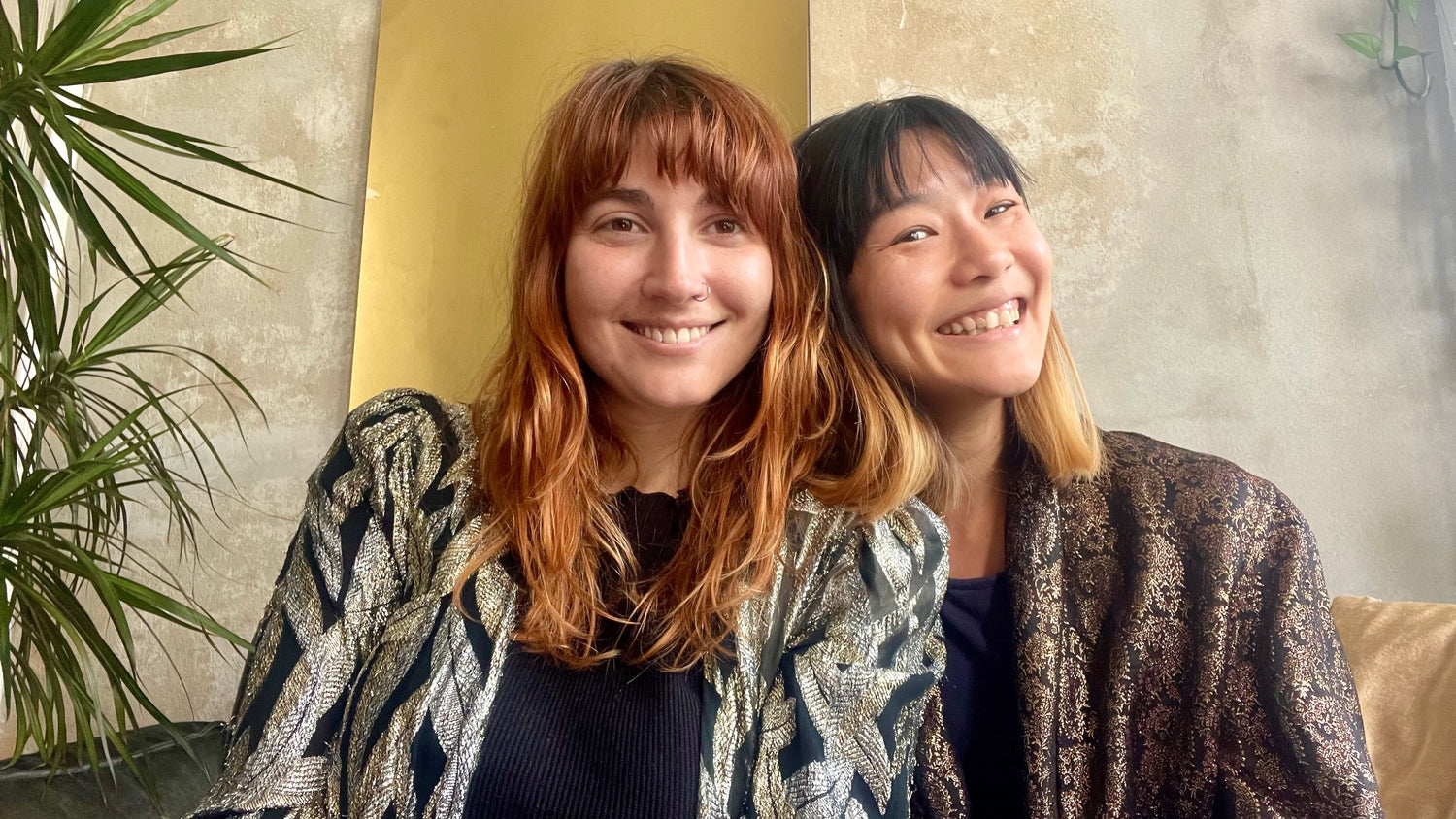 Meet the ReVibe team
The ReVibe workshop series is the lovechild of Jeen and Josefina - two Berlin-based founders (Projekt Glitter and Josefina Studio) who are passionate about sustainability, creativity, and having fun. Through this workshop, we aim to inspire you to view the items you have at home in a new light, and to teach you how to repurpose them into one-of-a-kind pieces that are an expression of your individual style.
Upcoming workshop dates:
More coming, sign up below to stay in the loop!